Aqualux LED Adjustable Spike Uplight (Anodised Aluminium 6061) 12V-24V 2.5W LED AQL-115-X03
The AQL-115-X03 is a narrow 41mm diameter LED adjustable spiked uplight suitable for many applications where angled to vertical garden lighting is required. Durable CNC Machined & Anodised Aluminium 6061, in one of 4 x anodised finishes and the choices of 6 x LED colours and 3 x beam angles. CREE LED in-built module - only 2.5W. Runs on 24V - 12V AC or DC power. Designed for optimum performance from 24V AC iron core transformers.
Phone 1300 733 113 for technical expertise.
Consider our 24V MultiVoltage LED advantage. Very long cable runs on 24V with 3.3mm² cable
Please allow 10 working days for assembly, before shipping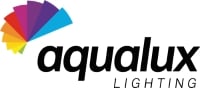 From the Aqualux Lumena range, the 41mm diameter AQL-115-X03 adjustable spiked uplight has been utilised in many applications including discreet angled lighting of shrubs, vertical lighting within shrubs, to a wash of light on a wall using the wide optics
Assembled in Sydney, Australia to order only. Please allow 10 working days before shipping

Consider our latest technology MultiVoltage 24V - 12V AC or DC LED advantage. Lower Wattage - very long cable runs when powered by 24V using thin 3.3mm² cable
Features:
Latest LED CREE XTE technology. Will run on 12V - 24V AC or DC power supply.
You will need to connect this 12-24 Volt light fitting to

Low Voltage cable and 12Volt or preferably a 24Volt Transformer

. On a 24 Volt AC power supply you can run these lights on 3.3mm2 low voltage trunk cable 200m long to remain within a Voltage drop down to12V. (see Voltage Drop Calculator below.
Rugged construction using CNC Machined & Anodised Aluminium 6061
We assemble to order. See below the anodised finishes and LED colours, then select from the options above.

Lamp body anodised finish:

LED colour:

2.5W light is an inbuilt X03 CREE XTE LED module which uses a 12V - 24V AC/DC MultiSource Driver.
180 Lumens output as non-colour
IP67 Rated. This rating gives complete confidence if the fitting is inundated with water.
Cable length (Fly lead) - 900mm Aqualux 2-Core Silicone / PTFE Cable (side entry through spike) .
Dimensions: Body: 41mm diameter x 145mm long, Spike: 242mm.
For Aqualux 24V/12V Voltage Drop Calculator regarding cable sizing & distance, click link
Phone 1300 733 113 for technical expertise.
Warranty: 3 year construction / 3 year electrical
Manufacturer: Telectran Aqualux (assembled in Sydney)